A Childhood Home Becomes Adult Business
Brenda Miller and her husband, Kevin, opened The Miller House in July 2002. Brenda's parents started the furniture business in 1971. They sold part of their furniture business to Brenda. Their store still operates after 49 years next door to The Miller House.
Brenda Miller, Designer of Interior Spaces
Brenda Miller is an award-winning interior designer and author who specializes in creating distinctively refined, comfortable, and one-of-a-kind spaces. She has experience designing spaces for homes, commercial interiors, and vacation properties throughout the United States.
Furniture Delivery
We offer free personalized delivery for our furniture up to 50 miles from our store. Please contact us for a shipping quote for areas further than 50 miles from our location.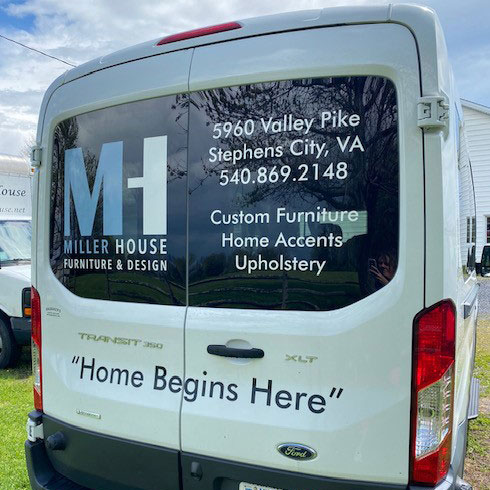 Join Us For Special Events
Three times a year you can attend the Spring  Open House (March) Fall Open House (September), and Christmas Open House (November) showcasing new furniture pieces and seasonal decor.
Located in the Shenandoah Valley
Located in the heart of the Shenandoah Valley of Virginia, The Miller House is a hidden treasure decorated in room settings full of unique furnishings and custom American Made furniture.